Upper Hutt Housing Trust helps people find appropriate, affordable accommodation. Some are helped with "transitional accommodation" to support them through stressful times and until they are ready to move into independent housing. 
The Trust takes on long-term rents/leases of houses from supportive landlords and then guarantees the rental while placing individuals in their rented properties, providing a level of pastoral and supportive oversight as well as coordinating professional support services. We work with residents to help them sort out various problems — such as budgeting, job search, addictions and life skills, by helping them get the support they need.
We also actively advocate to local business and government leaders for the construction of more appropriate and affordable accommodation in Upper Hutt. We see clearly that the extent of the issue in Upper Hutt is under represented by the statistics.
UHHT has a contract with the Ministry of Housing and Urban Development (HUD) to provide emergency accommodation (particularly for people who might otherwise need to be put in a motel) for three months at a time.
Under the contract tenants are expected to move to longer term accommodation after three months, and UHHT provides a support service called 'I'm Ready to Rent', in support of our tenants gaining that independence. At the same time UHHT inspects and maintains properties before re-tenanting them. This makes houses that are rented/leased to UHHT some of the best-maintained dwellings in Upper Hutt's rental stock.
A small selection of properties in UHHT's portfolio are covered by a contract with HUD, so most tenants are accommodated for more than the three month Transitional period.
All properties under the Transitional agreement are furnished and when people graduate from UHHT Transitional accommodation and move to long-term housing, UHHT likes to be sure they are equipped with essential furniture and appliances if needed.
In some cases people graduate by taking over the lease of a property directly from the landlord once they have established themselves and have the trust and confidence of the landlord.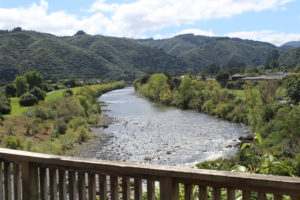 At present UHHT operates a 16-room boarding house and a range of flats/houses.
Around 100 people will be sleeping under UHHT roofs tonight.